Hudson Market
303 10th Ave, New York, NY 10001
Order now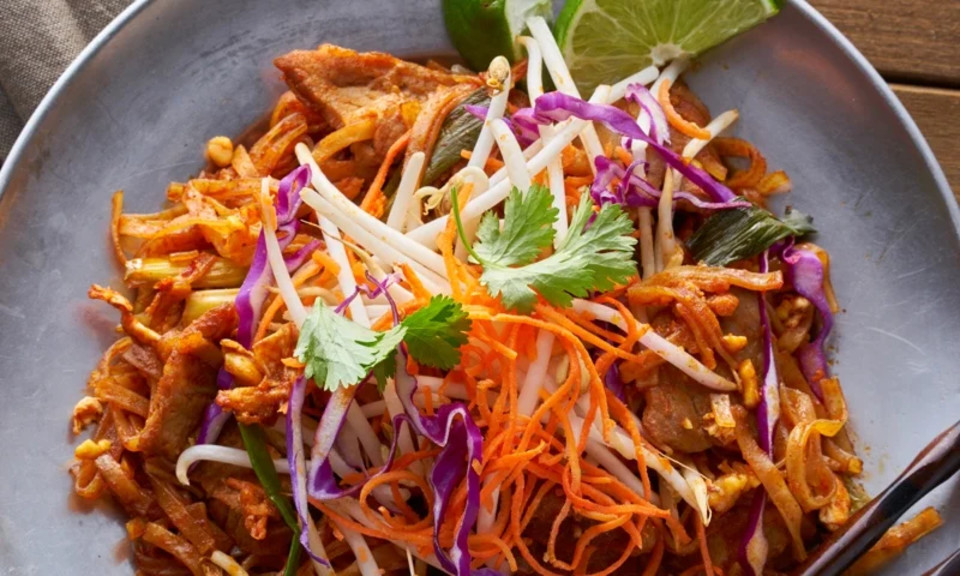 Britany
I tried this place on a whim the other day for a salad. Everything was fresh and tasted great! Today I had a chicken club sandwich. It was great! My only thing was that I dont think it was on multigrain bread like the description said. The chicken tasted great!
Joana
I asked them to alter the aa bowl a tiny bit because I super dislike bananas and they followed through and thats super appreciated! Thanks so much!
Breanna
The food was great deli food! They brought me everything I asked for. The delivery was faster then I thought. The portions were great. Thank you.
KEVIN
Very good food delivered ahead of schedule. 99% of m orders have been exactly what I ordered and still hot. Dependable.
Julia
Pretty tasty all in all - and they put my dressing on the side as requested- miracles! I would order again!
anabella
Ordered catering breakfast for my office from here YUM! Food was really good, order arrived accurate and on time. Love that they have different egg options (not just plain scrambled like a lot of other breakfast catering places). We had the Huevos Rancheros and Mediterranean, both great. Thick Cut Bacon tray was perfectly cooked. French toast kitchen sink was also delish!!!! Definitely recommend.
Kelsey
I got a smoothie and a salad, but the smoothie was so thick I couldn't stand to eat it. They were very understanding and allowed me to request a different smoothie and I loved it! Thank you!!
Kevin
Remarkably reasonable prices, highly reliable quality ingredients, huge amount of menu options, may truly be the best option in all of west Chelsea for sandwiches/salads etc
Kayla
I was craving Italian wedding soup so I ordered. It was delicious and served with bread. Big meatballs and tons of flavor. Will definitely order again.
john
First time ordering from them , my order came quickly. Had a bacon egg and cheese sandwich, & it was delicious , there coffee was delicious as well.
About us
Asian, Breakfast, Coffee and Tea, Dinner, Hamburgers, Lunch Specials, Salads, Sandwiches, Smoothies and Juices, Sushi
Today

Delivery: 8:00 AM - 8:30 PM

Takeout: 8:00 AM - 8:30 PM

Delivery

Tuesday:

8:00 AM - 8:30 PM

Wednesday:

8:00 AM - 8:30 PM

Thursday:

8:00 AM - 8:30 PM

Saturday:

8:00 AM - 8:30 PM

Takeout

Tuesday:

8:00 AM - 8:30 PM

Wednesday:

8:00 AM - 8:30 PM

Thursday:

8:00 AM - 8:30 PM

Saturday:

8:00 AM - 8:30 PM
Hudson Market is a brand new farm to table market and eatery coming to the heart of West Chelsea, NYC. We are a 55 square foot space located at the base of a new 89-unit, luxury residential rental building known as Port 1, which is just south of Hudson Yards, adjacent to the 28th Street entrance for The High Line, and faces Chelsea Park. Our farm to table market will feature the finest locally sourced seasonal produce, as well as a carefully curated selection of locally made retail products ranging from dairy, to pasta, to local honey. The market will also feature four different eateries including, a classic New York style deli, a carvery station featuring house roasted meats served in a variety of ways, a vegetable butchery which will feature creative vegetable based offerings, and a prepared foods area featuring composed salads, sides, and other hot and cold dishes from our chef. Hudson Market will also feature a coffee bar as well as a handcrafted juice and smoothie bar, which will contain unique, culinary-driven coffee and juice beverages. All of our prepared foods, house roasted meats, and other in-house made items will be prepared by our executive chef and his expert culinary team in our beautiful, state of the art open production kitchen. Our open production kitchen will allow everyone to watch our executive chef and his culinary team prepare these wonderful, delicious dishes for you. Inspired by the energy of British markets and aesthetic of European food halls, Hudson Market will be a sensational food experience and an incredible amenity for West Chelsea. Stay-tuned for our grand-opening date, which is right around the corner!